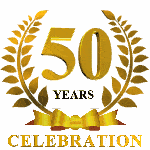 Mediclaim Policies are the preferred choice for most people when it comes to investing in policies to secure health-related expenses that can arise in the future. Specified financial protection is provided through Mediclaim Policies, which is limited to hospitalization and other medical expenses such as Day Care Treatments, Pre and post-hospitalization procedures, annual health check-ups, and the like.
When you have a mediclaim policy by your side, you can raise claims of reimbursements, cashless or not. Added tax benefits are cherry on top when it comes to Mediclaim policies. The entry age of most mediclaim policies is 18. The exit age of a mediclaim policy ends at 65.
There are numerous such policies of mediclaim in the market. You do not have to waste your valuable time browsing through each of these policies and looking for the best choice for investment. We bring you the best mediclaim policies filtered and sorted to match your needs. You as a mediclaim policyholder and investor can make countless reimbursement claims until your sum insured is drained.
Frequently Asked Question
Health-related expenses such as annual health checkups, pre and post-hospitalization treatments such as diagnosis, medical expenses, and treatments along with additional coverage are covered by most Mediclaim Policies.
You become eligible to invest in Mediclaim policies when you reach the age of 18. We at, G.L. Jhanwar Investments make the process easier for you and help you pick the best Mediclaim policy that fits your investment goals.
At G.L. Jhanwar Investments, you can find the best Mediclaim Policies in the market. Investing in the best possible which can be customized to meet your needs is crucial. We make the process of applying and investing easier than a piece of cake.
If you have any query about our service please contact with us