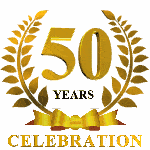 Financial instruments such as mutual funds have been around for decades, growing people's wealth and assuring a comfortable future for themselves and their families.
With Mutual Funds, you can diversify your portfolio and take risks while investing. ELSS schemes allow you to start investing in mutual funds with an investment amount as low as Rs. 500. You can invest a lump sum amount or consider SIPs. There's the added benefit of systematic investment and withdrawal functions that many mutual funds offer.
We take special care to bring only the best offers of mutual funds to you that suit your needs and will let you practice disciplined investments.
Take the first step of your Mutual Funds journey with us at G.L. Jhanwar Investments. We take into account your personal goals, ideas, and desires and present the best mutual funds for you. There is a mutual fund for everyone here, and we help you select the best one for a better tomorrow.
Asset Management Companies, also known as AMCs, managed mutual funds. There is a level of security and accountability there because mutual funds are government-recognized legal financial entities. Your tax liability also decreases through these schemes.
Frequently Asked Question
Mutual funds pool money from willing investors such as yourself and invest the same in financial entities such as bonds, stocks, etc. When you become a mutual fund investor in India, you own a particular unit share of the same mutual fund.
Investing in mutual funds in India reduces your tax liability, lets you practice risk diversification when it comes to investment, ensures a high-liquidity amount, and takes you a few steps closer to attaining the future you desire.
Investing in mutual funds at GL Jhanwar Investments can be done with just a click of your mouse. We will bring the latest mutual funds along with their risk profiles and objectives that will help you make your decisions.
If you have any query about our service please contact with us